Alex Nollan, leader of the ensemble, earned a Bachelor of Arts in Music at Rhodes College in Memphis.  He took Master's level courses in Jazz Studies for four years at the University of Tennessee, and trained for four years with multiple-Grammy-nominee Donald Brown.  He also trained with Grammy-award winner Tony Thomas, who played with the Temptations, and with international performer and recording artist Michael Jefry Stevens.  Nollan is working on his first album, which will be produced by Donald Brown, and will include performances by Don Aliquo, Michael Jefry Stevens, Renardo Ward, and Neal Bowen.  In addition to being a performer and aspiring recording artist, Nollan is working on his own original jazz compositions.  He has performed in Pensacola, New Orleans, Orlando, Chicago, Memphis, and Knoxville, among other cities.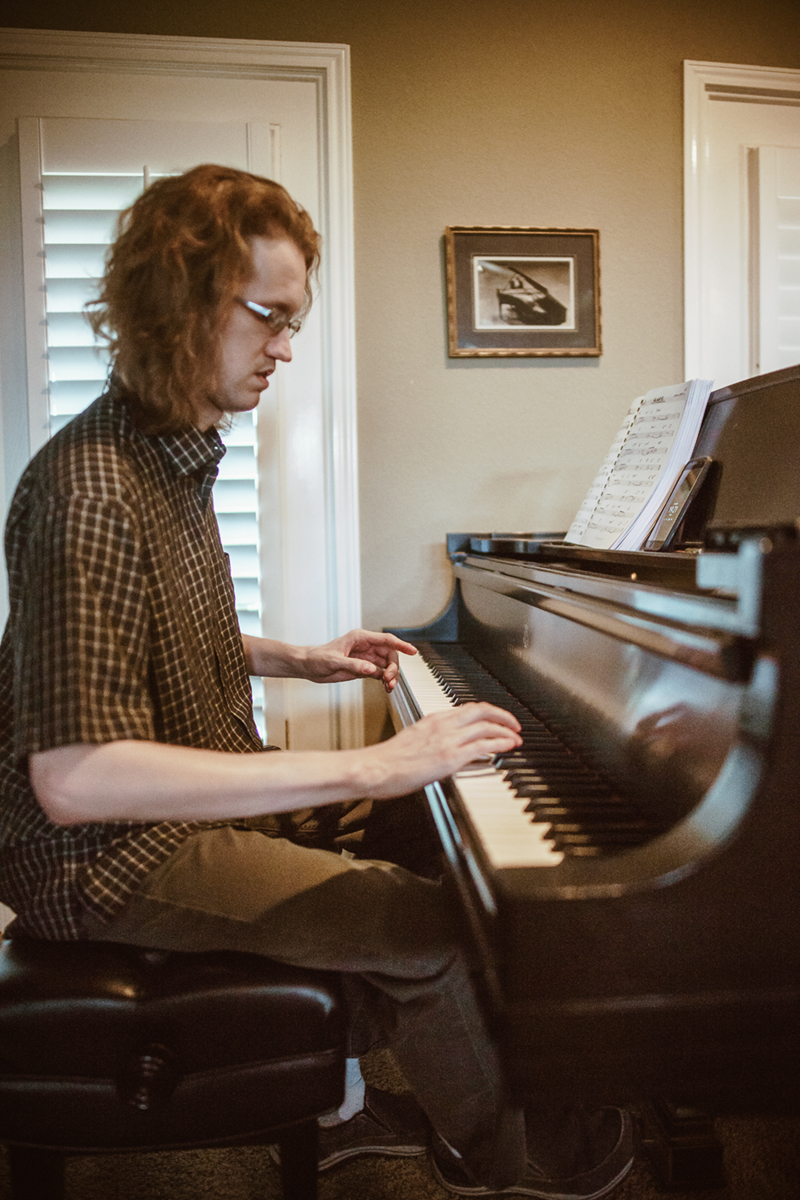 Dustin Pedigo is a graduate of Texas Tech University, and an active performer and teacher. He has played in many acts in the Lubbock area, including several theater productions with South Plains College Theater, Lubbock Moonlight Musicals, Lubbock Christian University Theater, and Texas Tech Theater. He teaches at Don't Fret Guitar Studio in Lubbock, TX.
James Pendell is currently pursuing a Doctor of Musical Arts degree in percussion performance from Texas Tech University (TTU), where he studies with Dr. Lisa Rogers and Mr. Alan Shinn. He holds a bachelor's degree in music education from TTU and a master's degree in percussion performance from the Indiana University Jacobs School of Music. Pendell has performed with the Carmel Symphony Orchestra in Carmel, Indiana, and Lubbock Moonlight Musicals in Lubbock, Texas. He was a member of the Blue Knights Drum and Bugle Corps, and is also active in arts administration, recently finishing an internship assisting the Executive Director of the Lubbock Symphony Orchestra. He is a published author in Percussive Notes, where his article titled "Ringo Starr and Motown: Analysis and a Study of Influences" can be read.